IGP Olio di Calabria extra virgin olive oil is produced throughout the territory of the region and combines the unique aromas and taste of the territory with the tradition of a millenary culture, offering a tasty, natural product suitable for different gastronomic applications, with its characteristic notes of bitter and spicy.
The extra virgin olive oil Calabria IGP is a complete expression of the territory in which it is produced and has characteristics closely linked to the numerous native cultivars used, the cultivation environment and climatic conditions, factors that contribute to the creation of an original and characteristic product, the quality of which is guaranteed by the IGP mark.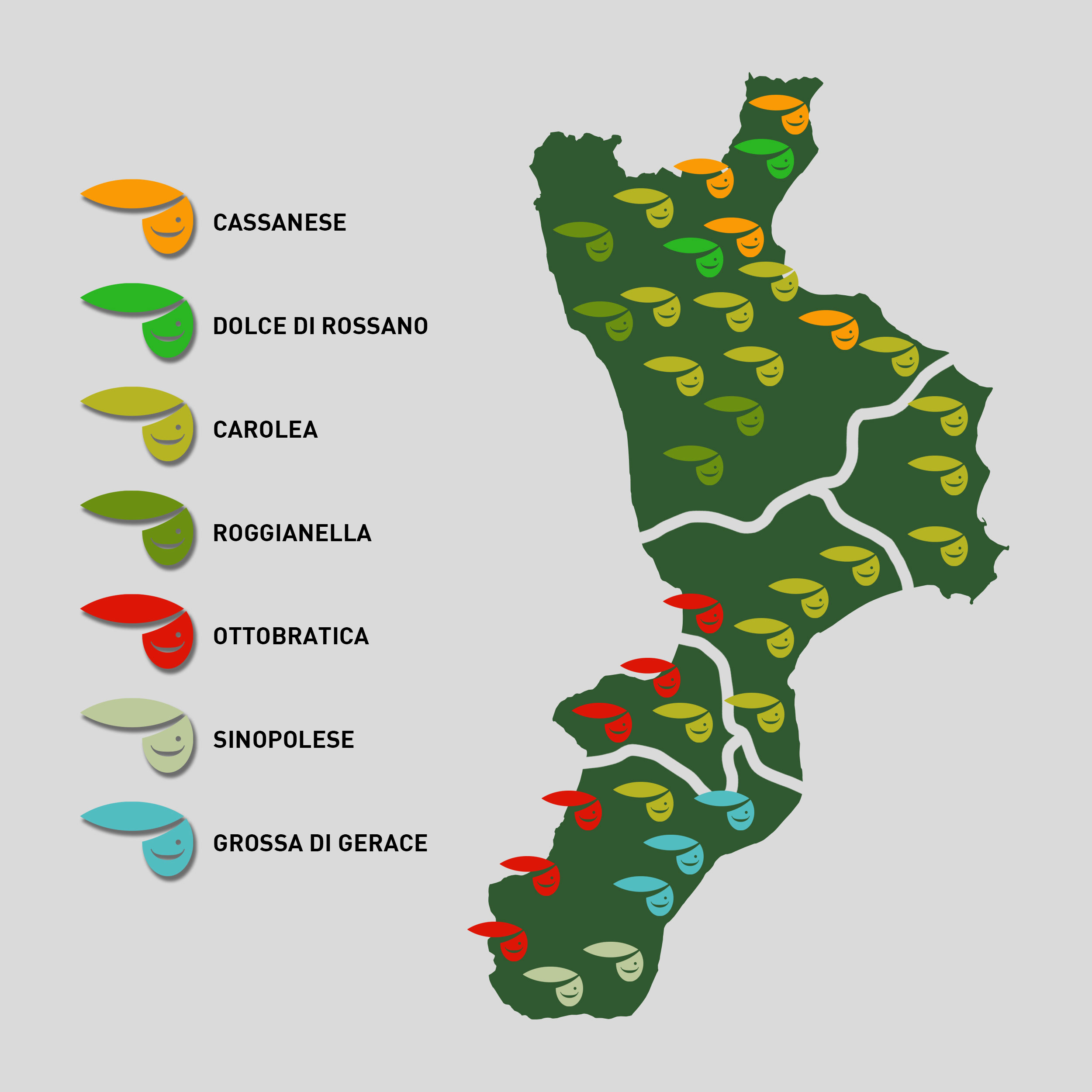 The name Olio di Calabria IGP is reserved for extra virgin olive oil obtained from olives from native cultivars, with prevalent spread throughout the regional territory,
such as Carolea, Dolce di Rossano, Sinopolese, Grossa di Gerace, Tondina, Ottobratica, Grossa di Cassano, Tonda di Strongoli, present alone or jointly, to a measure of not less than The remaining 10% may come from native olive cultivars of lesser diffusion, such as Nostrana, Spezzanese, Santomauro, Dolce di Cerchiara, Tombarello, Ciciarello, Zinzifarica, Galatrese, Tonda di Filocaso, Tonda di Filadelfia, Borgese, Pennulara, Mafra, Vraja, Agristigna, Corniola and Verace of Saracena.